DEAN'S MESSAGE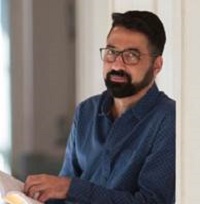 Dr.Kaiwan Mehta
Dean at Balwant Sheth School of Architecture,

B. Architecture, MA (Literature), PG Diploma (Indian Aesthetics),
Ph.D. (Cultural Studies)


We are living in interesting times! These are times when the way we have been thinking and living in the past is dramatically changing. The built environment has always been the site within which life unfolds and human societies shape their histories as well as futures. From technology to culture, architecture is the embodiment of life and the wheels of time; monuments to the houses we live in, and from public spaces in the city to global network societies, architecture is the crucial site for shaping future worlds. In these times of change, we are actively debating today how architecture itself is undergoing a change, a sense of rediscovering itself, questioning the premise on which we design our environments – in space and time.

At such a moment in history, the places of education have a particularly vital role to play; education prepares you to act and think as a professional within a particular field – critically contributing to the present as well as actively envisioning the future. So in these times of constant change, education can be the crucial platform for conscientiously debating the present while critically and innovatively thinking about futures. What will be the role and contribution of the architect in our world today, and in the coming futures? This is the urgent question, more than ever before, for any school of architecture today.

What technologies will we equip the architect with, in these times of swift transformations and profound innovations? And, what abilities of critical thinking, empathy, and ethics does the architect of the future need to be geared with? Choices in design are always a complex set of micro-decisions that combine our familiarity with the past and present of technologies as well as human relationships, aware enough to debate visions for the future of human societies and citizenship, understand the struggles between culture, nature, and histories, and be able to interpret through form and space, material and construction, drawings and sites, in the design of buildings and human settlements – so that we can have architecture that enriches our world for all humanity!