Summer School in conjunction with SCI-Arc California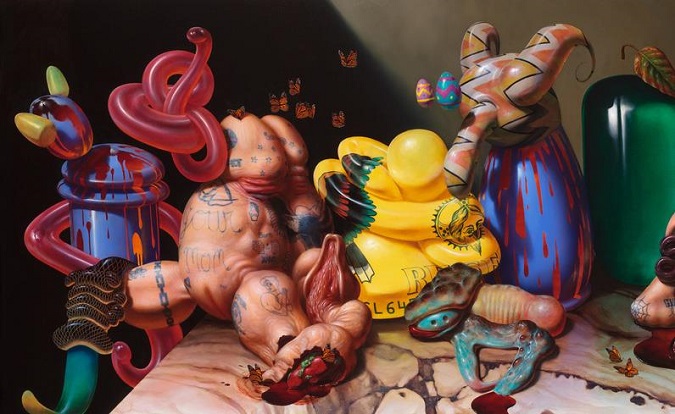 03 June 2018 – 10 June 2018
Introduction to Digital Design: Portraits of Shape & Form
For Registration:
Please contact to BSSA Admin office
Contact details : 022 42332088/84
Email id : admission.bssa@nmims.edu/Rita.Mascarenhas@nmims.edu
Design the Summer School (1 Week Programme)
This workshop will focus primarily on teaching students how to digitally model different types of formal and representational motifs with an emphasis on "graphic" finishes. We will be designing a digital still life of shape and form which will help students position and expand their understanding of "building ideas" such as surface, volume, texture, flatness, shape and composition.
As a point of departure, we will be looking at the work of Christian Rex Van Minnen. These images will be used as a foundation for developing skills in constructing drawings, rendering and polygonal modeling. The course project will allow students to learn multiple modeling, texturing and rendering techniques. Students will explore multi-platform workflows to develop fundamentals in polygonal mesh modeling and representational techniques. Students will learn techniques in Autodesk Maya, Rhino, Adobe Photoshop, and Adobe Illustrator.
Registration Details:
Offering Summer School to: 
• B.Arch students - 03yr to 05yr
• M.Arch Students can apply
Fees: Including tax – Rs. 30,000/-
Last date to apply and fees payment: 25th May 2018

There are only 25 seats and are on first cum first basis
Pay fees at Accounts office by Cheque or NEFT Submit the form along with payment receipt at Balwant Sheth School of Architecture' office, V. L. Mehta Road, Vile Parle (W), Mumbai – 400 056.
Enquiry and Admission related queries contact BSSA Office
Contact details: 022 – 42332088/84
Email id: admission.bssa@nmims.edu/Rita.Mascarenhas@nmims.edu
The Education Process